AN INNOVATIVE CONCEPT… 
Tradition isn't always the best way. Pan feeders have traditionally given you lots of problems.
This is different. This is better.
TRADITIONAL PANS:
Encourages or requires the birds to enter the feed pan

While eating, birds defecate in their feed

The result is compromised feed hygiene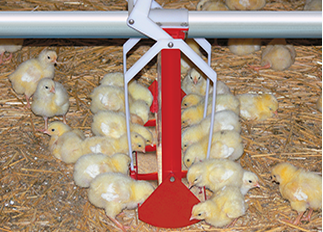 BUTTERFLY TRAYS:
They don't look like feeder pans

That's why we named them "Trays"

Birds stand outside the Tray when eating

The feed isn't contaminated with fecal matter
LOOKING FOR THE RIGHT PARTNERS
The Butterfly Feeder is different – it is not a round nor oval pan. And because it is so radically different it is only suited for poultry producers who fully appreciate its underlying principles, which in turn require a different feeder management style. 
As a company we are somewhat unconventional – as we are marketing a concept first and the product second.  We are driven and motivated to enhance bird performance and lower overall production costs. This and the way we run our company means we partner with distributors who share our vision and approach and present our products to the end user in a like-minded manner.
Our commitment to the poultry producer is to ensure the Butterfly Feeder is indeed right for you.  Which is why we, along with our Butterfly Concepts distributor, qualify each end user to ensure that bird type, feed quality, etc., is such that full benefit from the Butterfly Concepts feeding system can be realized.
THE FEEDER THAT GROWS WITH THE BIRDS
A "Pan Type" feeder can't do everything a producer needs for growing birds AND can't prevent the birds defecating and sleeping on their meals.
It takes a different way of thinking to do this.
TRADITIONAL PANS
Provide space for birds to climb inside to eat and sleep

Feed is soiled and spoiled

Bird body heat compromises feed

Takes space away from birds that want to eat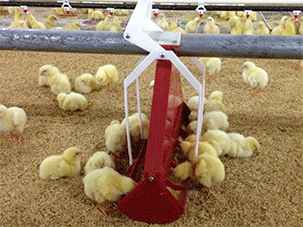 BUTTERFLY TRAYS
Narrow Trays keep day old birds out of the feed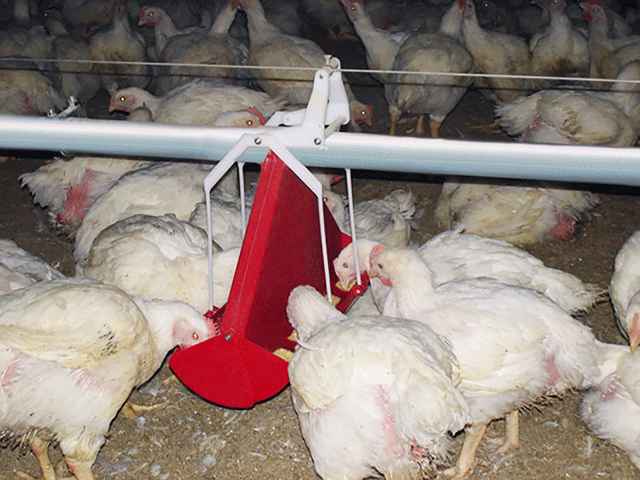 BUTTERFLY TRAYS
Open Trays wider as birds grow

Trays also get deeper to prevent feed wastage

Raise Trays to maintain efficient eating position
QUICK & EASY CLEANUP

Simple wash-down saves time and cost.

A two-second turning of the Actuator winch fully opens all the Butterfly Trays simultaneously for easy wash down.  
Gone is the need to open and then close every pan during the feeder cleaning process.
SUPPORT MATERIALS GALLERY